Back pain has been a difficult area to manage long-term for many people. However, it doesn't have to be that way. Many physical therapists and trainers look at the back when that's where the pain is, but that isn't the most comprehensive approach. The thing is, the human body needs every joint to do its job, or else a change within one joint can cause a cascade of compensations down the chain.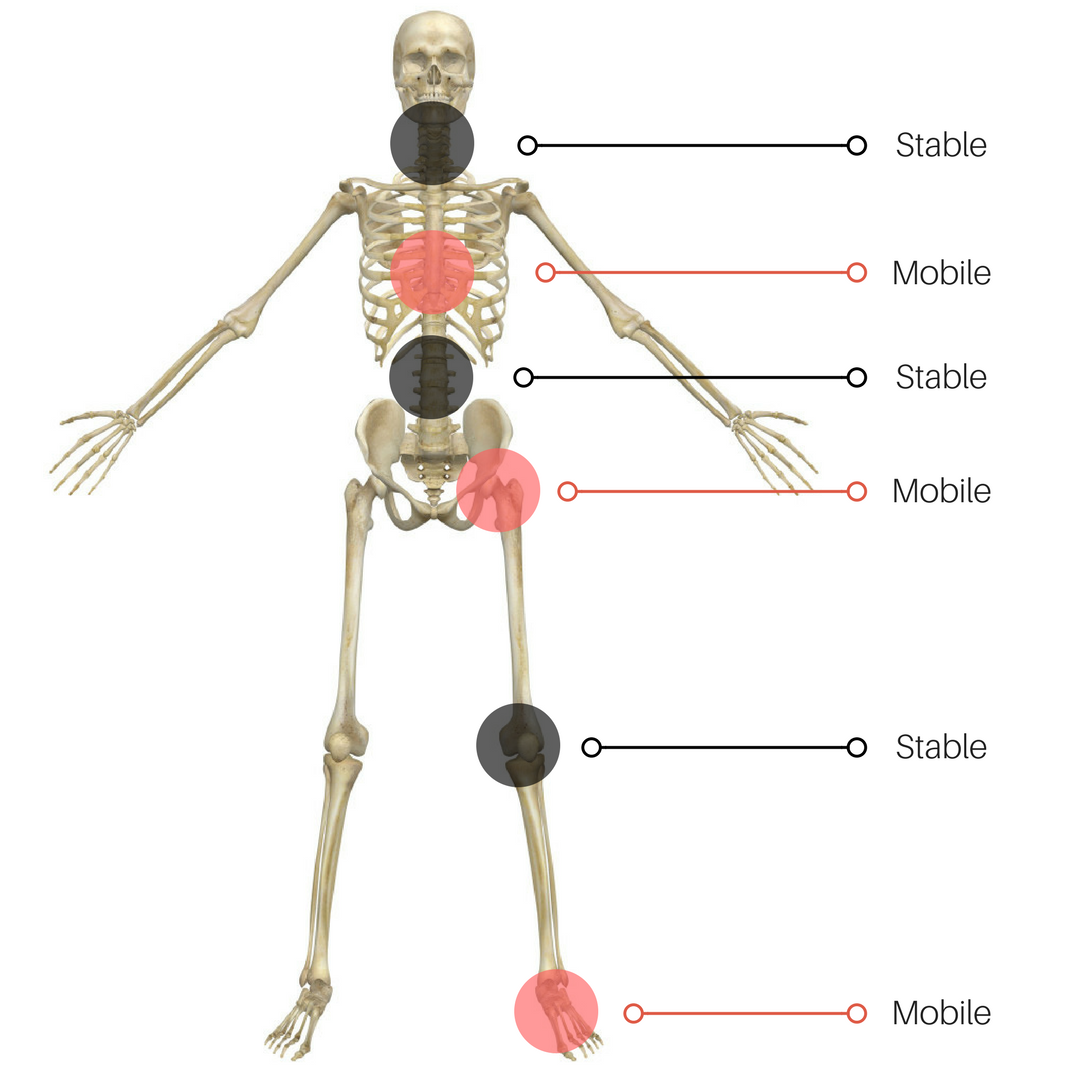 Your major joints alternate between mobility and stability purposes so that the stable joints provide stability for the body to move through the more mobile joints. Low back pain will occur because it is trying to be more mobile to make up for lack of mobility through the hips. In the naturally asymmetrical body, our left pelvis is forwardly rotated and the right pelvis is backwardly rotated. As a result, our femurs (thigh bones) compensate and cannot express full, healthy ranges of motion. If they cannot do that, then the back begins to be more mobile than it should be, causing you pain.
This picture illustrates the position we are stuck in with the aforementioned natural pelvic orientation. So what should we do? A significant amount of back pain cases I see are resolved through training the hamstrings and obliques through proper breathing, particularly on the left side to pull our left pelvis back. If we can get a more neutral pelvis AND breathe well, then we are addressing the root of the problem. Proper breathing is essential because it will help facilitate activation of the obliques and reinforce good ribcage mechanics. In addition, our body will understand that if it can breathe through a new position, the position isn't a threat and we can maintain that position long-term.
​And that is EXACTLY what we do at Sandhills Sports Performance. We treat the body as an entire functioning unit, not as separate parts. This is our approach in both our physical therapy practice and wellness program.